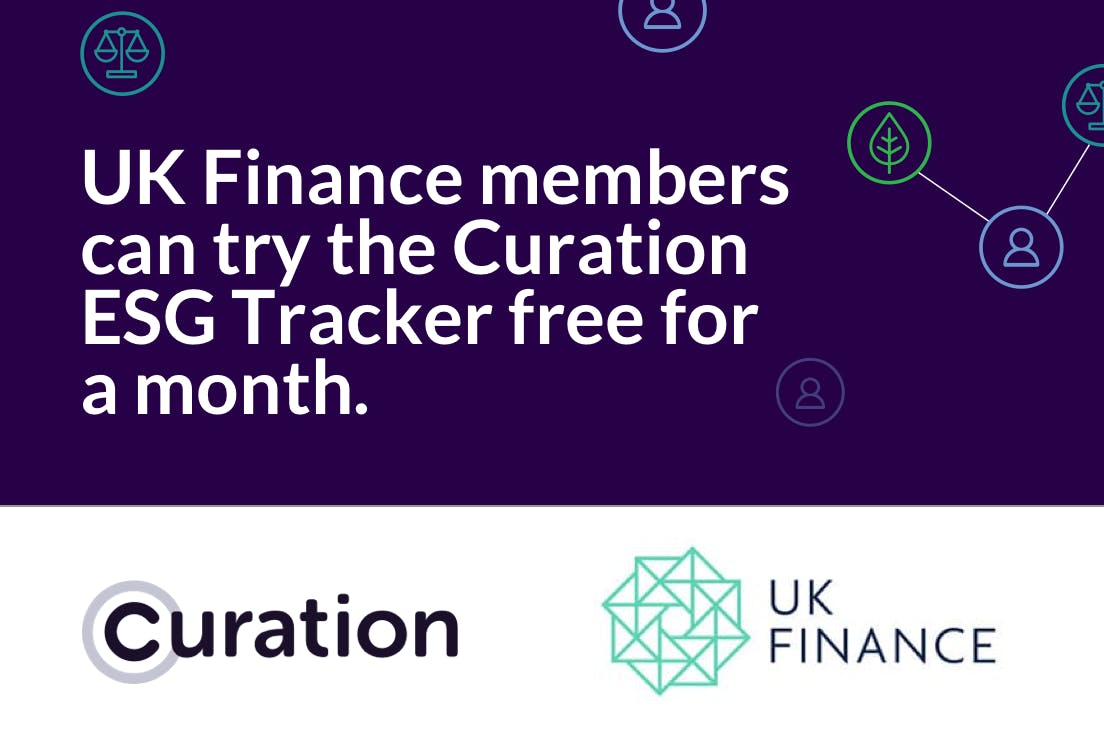 Blog
UK Finance partners with Curation Corp
The United Nations Environment Programme Finance Initiative (UNEP FI) 'Principles for Responsible Banking' were launched at the UN General Assembly in New York on 22/23 September.
The six Principles set out how the banking industry can play a leading role in achieving the development goals and climate targets set out by the UN to provide a framework for businesses to align their strategies to society's ambitions.
Whilst the initiative is voluntary, it has a tremendous amount of global support with UK Finance, the trade association for the UK banking and financial services sector, being named as one of the leading banking organisations pledging its support for the Principles.
In a letter to members, Stephen Jones, CEO of UK Finance commented that he believes there are "real implications for our members, whether it be product innovation, bringing environmental and other sustainability factors into lending decisions or frequency of corporate travel, and we are proud to step up to this new global benchmark for responsible banking, alongside many of our members."
Stephen went on to point out that "ensuring we achieve standards on sustainability, however, requires constant monitoring." With this in, mind we have worked with UK Finance to design an environmental risk tracker specifically to help banks and their employees keep abreast of developments impacting the opportunities and risks presented by climate change and sustainability.
We are offering UK Finance members a free one-month trial of the tracker. This can be accessed by clicking on the link, https://app.curationcorp.com/signup and entering a few simple details.
The tracker can be shared with colleagues and clients.
Members who would like a demonstration of the platform's capabilities should contact Curation at marko.matanovic@curationcorp.com or harry.gaff@curationcorp.com.