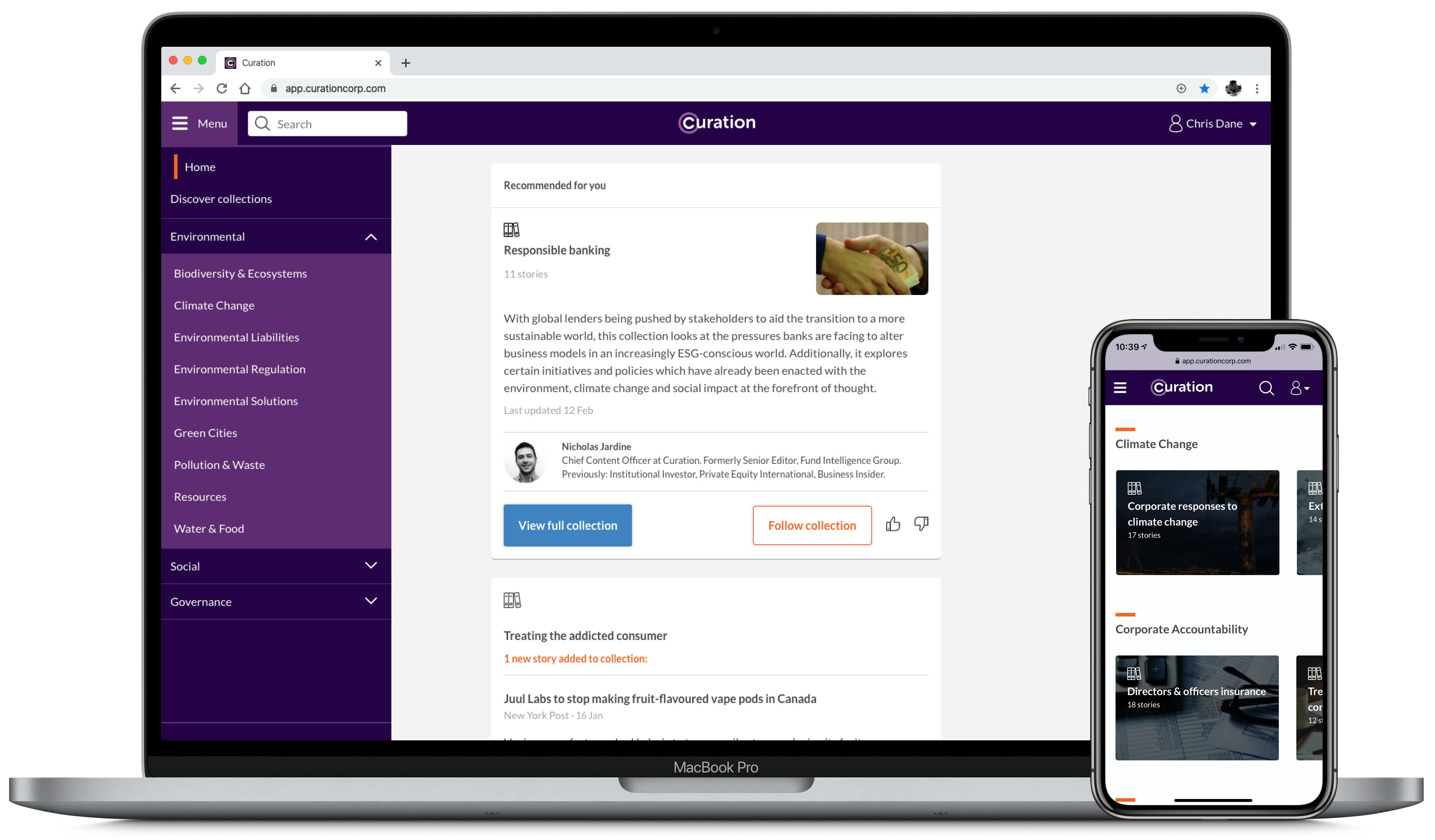 Press release
Complimentary ESG risk monitoring for UK Finance members
These unprecedented times have strengthened UK Finance members' resolve to lead the world in setting the highest possible standards of social purpose, modern governance and environmental excellence. As the crisis deepens the need for collective responsibility across our organisations, in addition to vigilant monitoring of our rapidly changing environment and world, is even more critical. It is important we maintain momentum even at this challenging time. 
In recognition of the astonishing body of work being undertaken by the UK banking sector during the Covid-19 outbreak, UK Finance and Curation are happy to offer all UK Finance members complimentary ESG risk monitoring until the end of June 2020. 
The offer includes:
Daily personalised ESG briefings – letting every member of staff follow their chosen topics
Access to Curation's growing archive of insights. 
Access to Curation's proprietary ESG search engine, containing more than 180,000 curated and summarised ESG-focused articles
Unlimited site licence for internal use 
A 75 per cent discount on site licenses post-June 2020  
Only by highlighting innovative solutions to shareholders, business leaders, colleagues and customers can we transition our industry and clients to a sustainable, purposeful and profitable future.
Yours sincerely,
Stephen Jones, CEO of UK Finance and Nick Finegold, CEO of Curation