Solving the information crisis
Effortlessly follow the emerging risks and opportunities faced by your business
Be collaborative
Utilise one of the world's most advanced alerts capabilities to effortlessly create and share collections of highly relevant signals with colleagues or clients.
Be proprietary
Our goal is not merely to separate the signals from the noise, but join all relevant signals over time, allowing you to see the bigger picture, grasp the speed of change and be differentiated in your approach.
Be in charge
Our combination of service, technology and algorithmic content management enables you to track and monitor emerging trends effortlessly over long periods of time.
Request a trial or product demo
Whatever industry you operate in, find out first-hand how our unique risks and opportunities monitoring service can help turn your content from a cost of doing business into a revenue generator.
Next generation intelligence and the team to deliver it.
"Knowledge is power, but much of the value destruction in business emanates from our inability to closely follow the subjects about which we already know."
Nick Finegold
Founder, Curation
About us
Sustainability and ESG risk monitoring
As part of our suite of risk monitoring solutions, our ESG tracker can help you stay effortlessly informed on the development of environmental, social and governance related themes and trends.
Find out more
How can Curation help you?
Board Directors and NEDs
Identify peripheral risks before they become core. Real liabilities require a real risk monitoring service. Let us help you identify emerging risks and opportunities with our advanced alerts service.
Sales Teams and Brokers
Advanced risk monitoring and alpha capture for your clients in both primary and secondary markets.
Investment Managers
Curation will help you effortlessly follow the themes and trends that drive your investments and help you surface new opportunities.
Consulting and Legal
We help surface risks impacting your clients, helping you to avoid pitfalls, whilst also identifying potential opportunities for your business lines.
PE and VC
Follow themes and trends impacting your portfolio companies and identify new investment opportunities.
IR and Marketing
Our unique platform allows you to keep your teams and stakeholders updated on what is important to them.
Sign up to receive our free ESG briefing
Trusted by
Our experience of working with the team at Curation has been nothing but positive. They're helpful, flexible, knowledgeable and have developed a product for us that can add real value to our business and enable Ascot to further differentiate ourselves in a competitive market.
Martin Callahan
Director of Market Intelligence, Ascot Underwriting.
I receive news alerts from a variety of traditional news sources every morning but the Curation alerts work best for emerging risk factors. In a world drowning in information, I value knowledge and wisdom.
Tom Glocer
Former CEO, Thomson Reuters. Director, Morgan Stanley.
The curation platform is unlike anything I have seen in the ESG space. It's a unique combination of service and technology dedicated to helping corporates effortlessly map emerging environmental risk and opportunity.
Mark Lewis
Global Head of Sustainability Research, BNP Paribas Asset Management
Our partners
The Nucleus195 platform provides access to global research coverage and exceptionally strong emerging and frontier market offerings. With insightful research from major brokers, large independent houses, and research boutiques, Nucleus195 delivers the uncommon ideas and insights that investors need.

Independent Research Forum enables Professional Investors to access a wide range of high-quality Independent Research Providers, including specialist Data Providers. IRF provides IRPs with introductions and marketing opportunities through an extensive network of Investors across the world.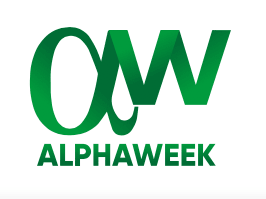 AlphaWeek is a digital magazine that produces content which covers the global alternative investment industry. It is published by The Sortino Group Ltd. AlphaWeek's proprietary editorial content covers a wide range of topics, including commentary from industry experts to help alternative asset managers understand trends relevant to them.

Curation Corporation Limited
Here East, Press Centre
Queen Elizabeth Olympic Park
London E20 3BS

+44 20 3870 0640

info@curationcorp.com